This past weekend at XL live in Harrisburg, PA was two nights that I'll remember for a LONG time!
It was Yam Yam's album release party weekend and they celebrated with a two night throwdown featuring Brandon "Taz" Niederauer and his band as co-headliners on the bill. Yam Yam kicked things off Friday night with some of the signature grooves that I've gotten to know and love over the past year. Each weekend I spend in Harrisburg I fall more in love with this city and even more in love with this band. I grew up across the river in Mechanicsburg and spent five years in Portland, Maine after graduating from West Chester University outside of Philadelphia. I recently moved back to the area, so coming back and enjoying what Harrisburg has to offer over the past year has been an amazing experience and Yam Yam is a big part of that!
Taz absolutely played his heart out both nights. His surrounding band mates are equally as talented as the young music prodigy is himself, and it was great to see what they could do over the course of two nights! I think Taz's background screen with a lightning bolt in the Center of "Taz" is appropriate nod to the Grateful Dead's iconic 13-point lightning bolt. As I wore my googly-eyed Jerry Garcia tie dye shirt from Don't Make Trouble Co and my friend Max I thought to myself, "Jerry would be proud of this kid".
My only wish was that he was old enough to come out after the show and hang with our crew at the after party we threw on Saturday night! The guys from Yam Yam swung by, and we talked about the exciting future of both music projects while celebrating the end to a great weekend.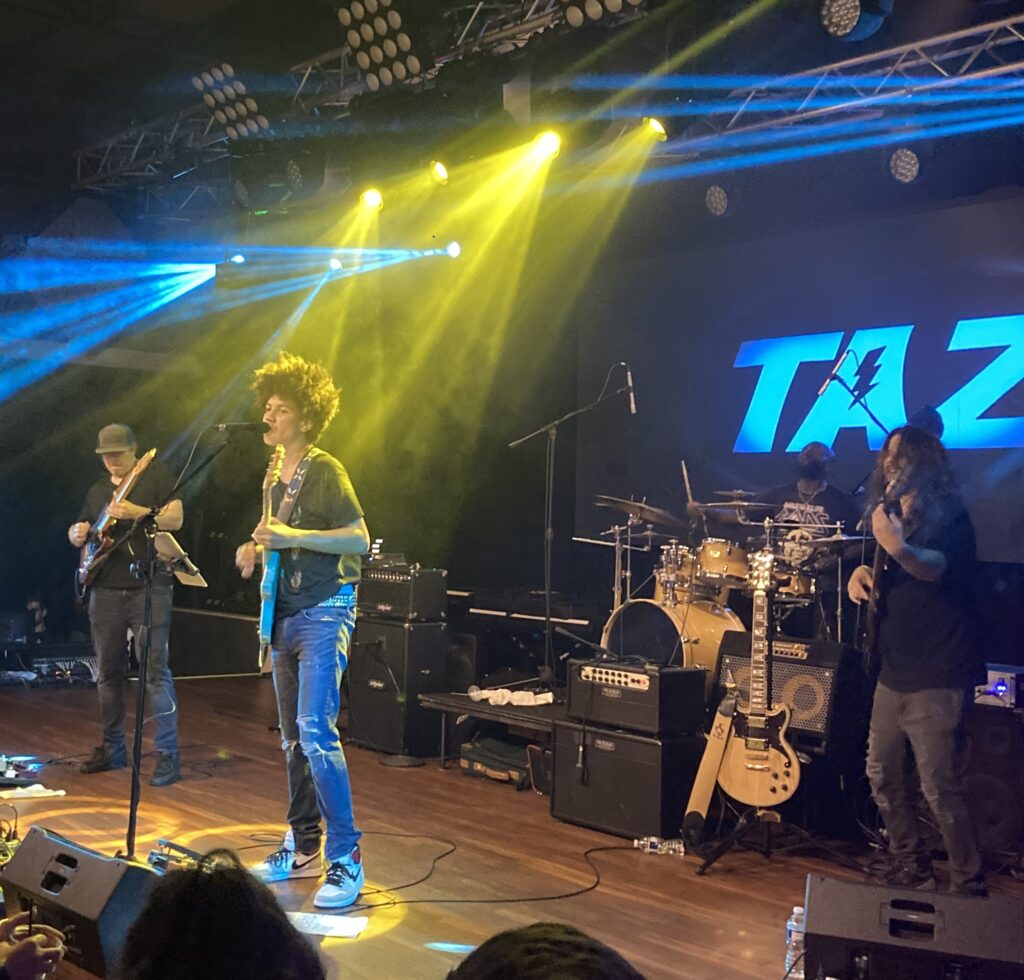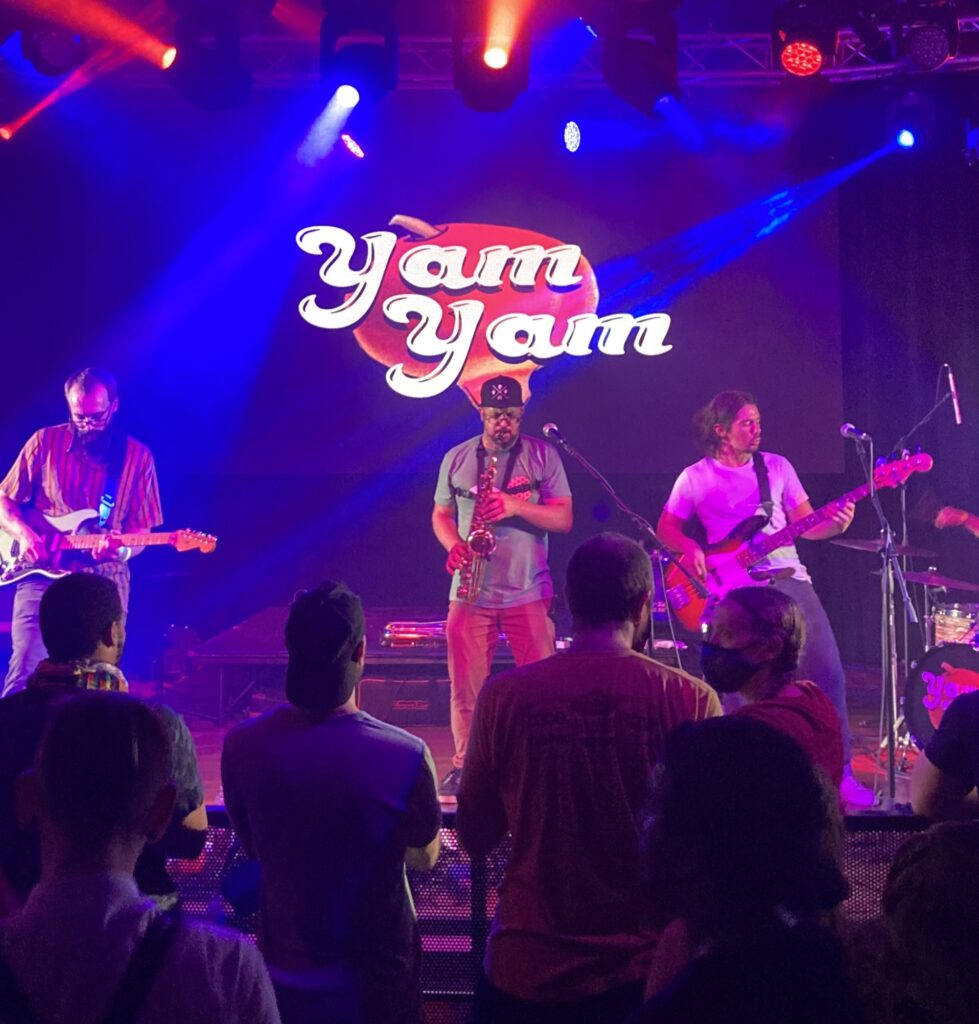 My friend Sarah from NEPAudio made it down for Friday night's show and was passing out the latest issue of the magazine to everyone in attendance. If you haven't had a chance to check out all of Sarah's hard work, be sure to visit them on Facebook & Instagram at NEPAudio to see this month's issue featuring Yam Yam, as well as a ton of other great information about the music scene in Northeastern Pennsylvania. It's been awesome to see the progress both her and her business have made over the past few months and I always look forward to seeing all of the content she puts together for our community.
As for me, my annual trip to Bears Picnic and my first time out at Summer Camp are coming up next, as my August looks to be the busiest month of the summer… Oh wait, how could I forget…September's gonna be insane!
Here's to hoping we see all of you over the next few months at the Mr. B's Festival Needs booth! Check out our schedule of events to see where we'll be, so you can stop by and say hi! And as always don't forget to check out our online shop for all your festival supplies and last minute essentials!
See you soon,
Pete